Quote:
Originally posted by Slopsy
Apparantly Snapfish images don't work anymore


Ok, here's my little U2 'shrine' in a 360 degree view
(this could take several posts)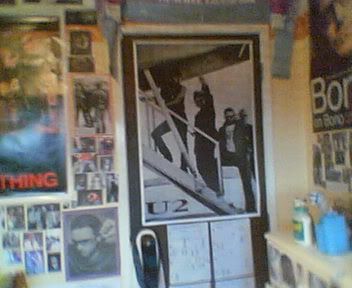 Slopsy, the second I saw that first pic, I *knew* it was your room! Reminds me of my old room, but mine was pathetic! Not NEARLY as many pics -- they were hard to find "back in the day!"
Carry on the torch!
__________________