Well, this certainly hasn't been as long or as prolific as the Beatles survivor, but it's been sensational all the same.
And now we have finally reached the finals.
Last round, Eugene swung his axe, cos he didn't want to
See Emily Play
anymore.
Votes
See Emily Play - 9
Careful With That Axe, Eugene - 5
Total votes - 14
Meaning See Emily Play becomes our 131st eliminant (is that a word??) and CWATE becomes our 15th finalist.
Here are the competitors, fighting it out for supremacy.
Piper at the Gates of Dawn - Lucifer Sam
A Saucerful of Secrets - Set the Controls for the Heart of the Sun
Music From the Film More - Cymbaline
Ummagumma - Several Species of Small Furry Animals Gathered Together in a Cave and Moving With a Pict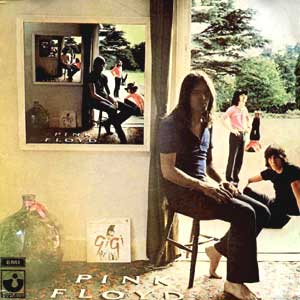 Atom Heart Mother - Summer '68
Meddle - Echoes
Obscured by Clouds - Free Four