A day full of GREAT news!
---
So I have been feeling pretty stressed out lately. Between wedding planning,finishing up my course and just everday life things have just been overload! Well thanks to today everything is starting to look up just a bit brighter
.
We have been searching for awhile for a beach rental near the beach that we are being married on in September. Kept running into the problem of rentals being too high or not accepting pets. Our chihuahua Peanut is traveling with us so needed a place that would allow him. Last night I happened to come across a rental which seemed too good to be true. It's a HUGE house in Lewes that is about 10 minutes from Rehoboth Beach. Rehoboth is where the ceremony will be held. So for the hell of it I sent an e-mail inquiring about availability and bringing Peanut. The guy wrote back today and said that for the week we want it would only be $1400! I couldn't believe my eyes when I read that! We had been looking at condos that charge more than that and are smaller then this house! Said Peanut was no problem either just have to put down a $300 deposit which is refundable as long is there are no damages. Wrote back and said that we would love to rent the house that week. Received a response about half an hour later with this great suggestion. Inquired if we would like to rent the house till the 7th since we are being married on the 6th. That works out great as I was wondering where I would get ready at on that day. The rates will just need to be slightly adjusted but that's ok. Oh and we will only be a block away from the beach and it's in a secluded area so we are away from crowds!
I am sooooooooooo happy!
Here are a couple of pictures: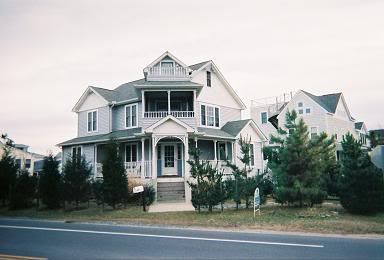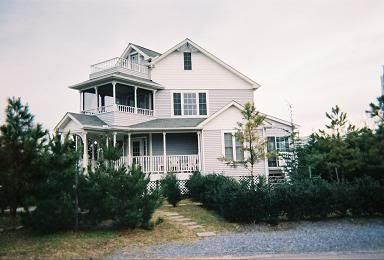 The other great news is that we officially have someone to make our wedding cake. All we have to do is send a $50 deposit to secure our date. Will be meeting with the baker on May 28th while we are in DE that week visiting my family. Tomorrow we will be sending a contract back to a photographer too. FINALLY things seem like they are looking up! Feeling so good that I even went and made a long overdue appt with the dentist. Mike is helping me to pay for it so Im taking the plunge with going. Appt is set for February 18th.
Comments