Can't find the old thread, so I'm starting a new one.
Season 2 starts tonight on Showtime!
Showtime Nurse Jackie: Watch Premiere Episodes, Recaps, Schedules, Downloads
Watch Nurse Jackie Videos, Episode Recaps & Previews on Showtime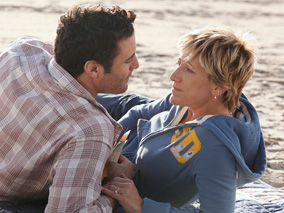 After the confrontation with Eddie at the end of season one, it's now a few months later. Jackie has cut ties with Eddie and is determined to dive back in and spend more time with her family. Back at All Saints, she deflects blame about the narcotic shortage and endures Sam, the altered nurse and his newfound sobriety.