I got back home today from my vacation, and the highlight was definitely seeing Wilco on Sunday night. They played at this great little outdoor theater in Northampton, MA. The new songs sounded great, and they opened with Either Way, which made me so happy, since it's my favorite song off of SBS and they haven't been playing it much. Their encores were On and On and On/ Poor Places / Spiders and Heavy Metal Drummer / Outtasite, Outta Mind and I'm A Wheel, and they played a few songs I hadn't heard before, most notably Poor Places.
Let me tell you, Edge has some competition, because Nels Cline was on fire. His solo during Spiders was amazing, and that's not even a Wilco tune I like that much.
I was about halfway back, and I took some pictures with my new camera. I wish they hadn't turned out as blurry, but considering I was using 16x zoom, I think a few turned out pretty well.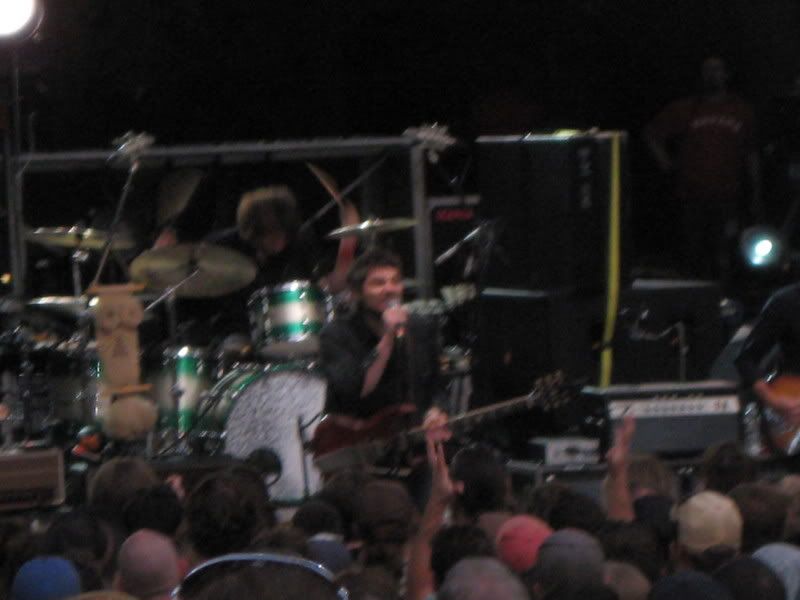 During Jesus Etc.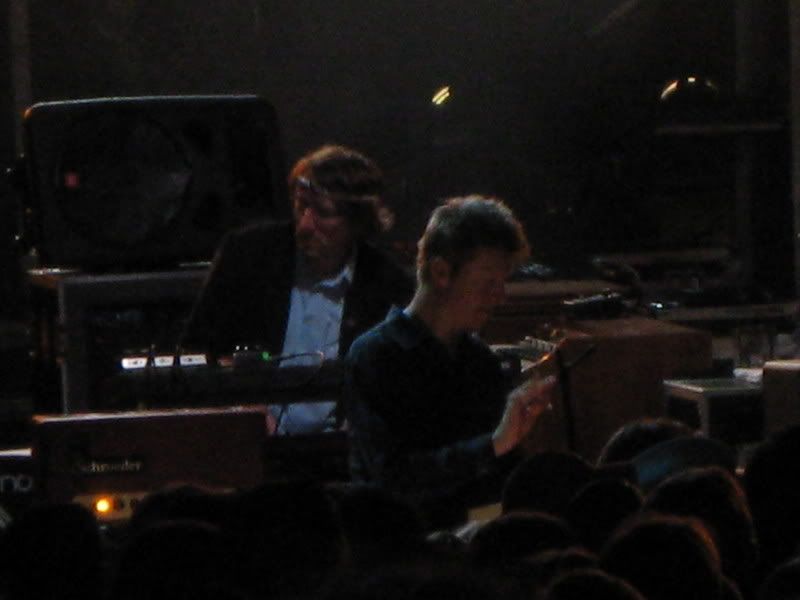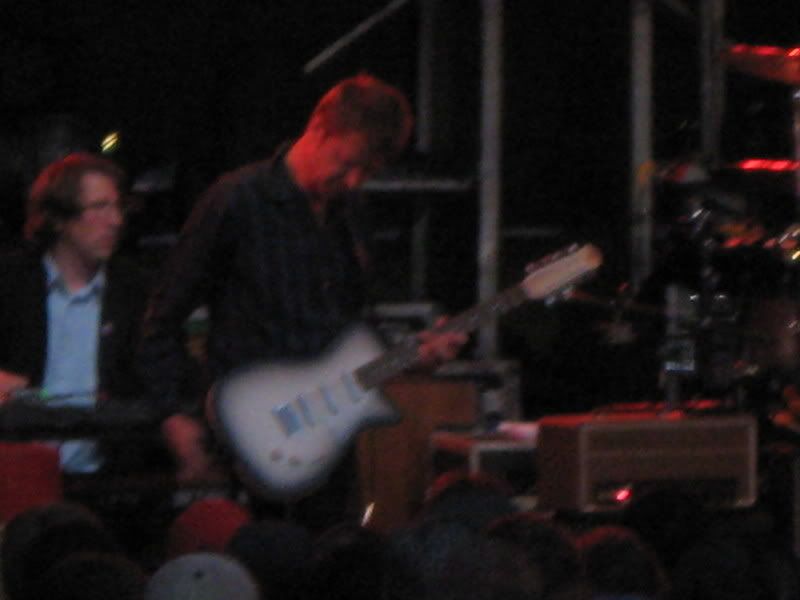 I'm uploading the video I took during Either Way now.

__________________