Ang Lee's new romance thriller coming out this fall, "Lust, Caution" has slowly come to be my 4th most anticipated film of the year, and might even pass The Darjeeling Limited in the #3 position by the time that film releases.
"An espionage thriller set in WWII-era Shanghai, in which a young woman, Wang Jiazhi (Tang Wei), gets swept up in a dangerous game of emotional intrigue with a powerful political figure, Mr. Yee (Tony Leung)."
Awesome. Yes?
Watch the trailer. Do it! Now! Click it!
Sexy-ass film posters: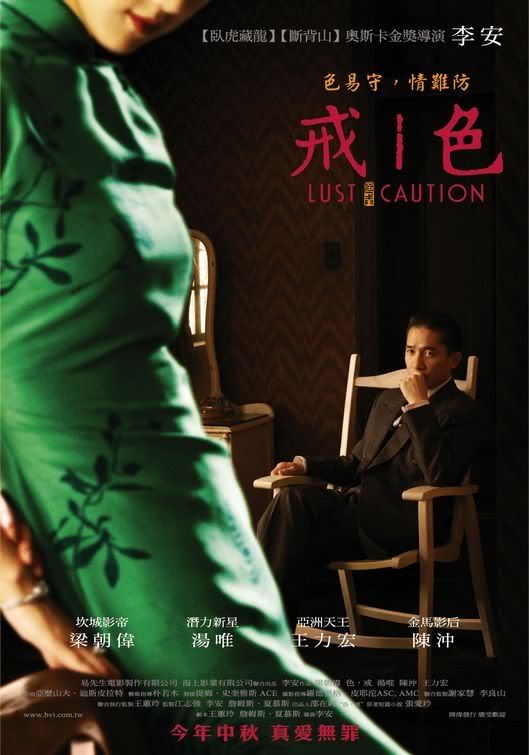 __________________