The rain was raining one cold sunday morning, and Shuvon was just turn around on other side of the bed. She slowly got up and saw through window that it's raining outside, she desides to go back to bed after awhile she was awoken by the sound of someone's voice. Then in her room was a tall black haired girl by the name Ali, and then Shuvon recognized her like Bono's wife, she swalowed hard and the spokes as steady as she could: - Hiya, Ali. Ummm.what the... - she starts then girl by the name Ali jumps on her bed then starts talking fastly:
- Shuv, cousin...help me! - she looked at her for quiet moment then replys her with another question : - In what I can help you, Ali?
- In finding clothes, of course! - she say shaks her beautiful black hair, Shuv smiles cheekly then she screamed when she looks herself in mirror, Ali rans to her and asked: - What's wrong, luv? Everything okay?
Shuvon replys after recovering from shock: - Yes, yes..of course!.. I will be okay... I am just little shaken that's all.
- You putting on yourself so much duties, girlie, and you shouldn't. - when Ali gone to her own room to try clothes Shuvon was asking herself questions why in the name of god she ended up in middle of 70s. was she sent for some reason she don't know. Then Ali rushed in her room and informed her that Bono, Dave(The Edge), Larry(she spills her coffe on herself) and Adam should came in every minute. Then Ali smiled at her and say: - Oh my god!!!
- What????
- You love him do you?
- Who?
- You asking me who! Larry Mullen Jr. duh!!!
- Me???!!! Of course not! he is not my type! - Shuvon lies Alie and Alie just wave her hand in response then the doorbell rang and Alie jumps of her bed an starts doing her make up, and Shuvon does the same. They agreed to meet up downstaires. Then Alie continues making fun of her: - You do love him! I know that, girlie!
- Alie for the 100 time no, he wouldn't never have his eyes on a girl like me! I am not beautiful! And besides he has a girlfriend.
- No, he doesn't! They broke up about few weeks ago.
*************
Larry was looking at the picture on the coffee table and wonders with whom Alie and the guys wanted to meet him, if it was a girl he wouldn't deffinatly rejected. Then he hears laughter from the dinning room and decides to join them soon. When he cames in room he stopped from the shock, he saw a blond eyed girl looking at him and smiling, he returns her smile and wonders what's next. She looked at him shyly and kissed him on cheek, he smiles shyly and said: - I am Larry. And your name would be...?
- Shuvon Stewart, pleasure is mine Larry. - she spoked nervously and thenAli brokes silence: - Why don't we go and sit outside here inside is very hot and we dont want you to get swet, now do we?
- Yes, Ali is right?.
-Yes, let's go boys!
-Ladies first - says Larry looking charmingly at Shuvon she smiles and replys: - Thank you kind, Mr. Mullen Jr.
- Just call me Larry. Its weird when someone called me Mr..
- Ohhh, okay then! [/I][/B][/FONT]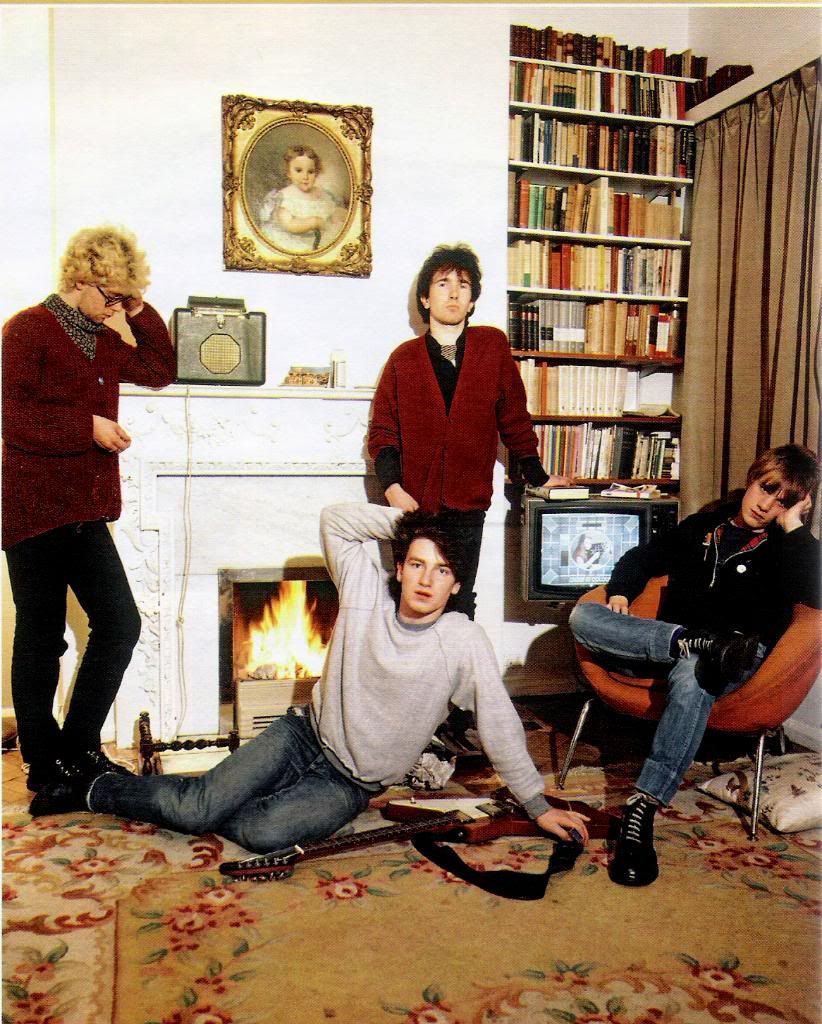 __________________